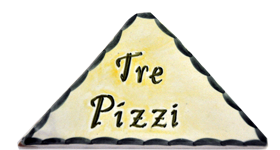 Agerola is a scenic lookout at the center of a green valley and is surrounded by mountains Lattari. I Tre Pizzi are the characteristic conformation of Monte Sant'Angelo, one of the mountains of the chain and that is part of the path of the "Teeth of the Giant" from the hamlet of Pianillo, by mule track leads on the Alta Via dei Monti Lattari.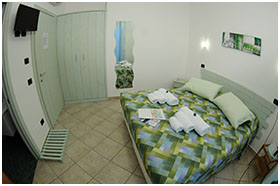 CLICK HOVER TO ENLARGE IMAGE

The choice of color is green because its 800 meters it is completely immersed in the luxuriant nature of the Mediterranean, enjoying a breathtaking view of the Peninsula. The tile on the table represents one of its ridges.
Each room is decorated in traditional rustic style with modern improvements for your comfort.
Aside from key-joined wooden construction, other singular details remind you of where you are


The wooden desk has an inlay copper top – copper, like wine or wood, reaches its maximum beauty with the passage of time.
The luggage rack is made to seem a miniature wooden dias.

The modern comforts include heating and air conditioning, orthopedic mattress and pillows, a digital safe, LED TV and private balcony with a garden view. Each room has its private bath with a large tempered crystal shower stall, hairdryer, luxurioust owels and free toiletries packet.